State-of-the-art Security
WireGuard provides bullet-proof VPN (Virtual Private Network) security. Pro Custodibus makes WireGuard easy to manage.
Enterprise-grade Functionality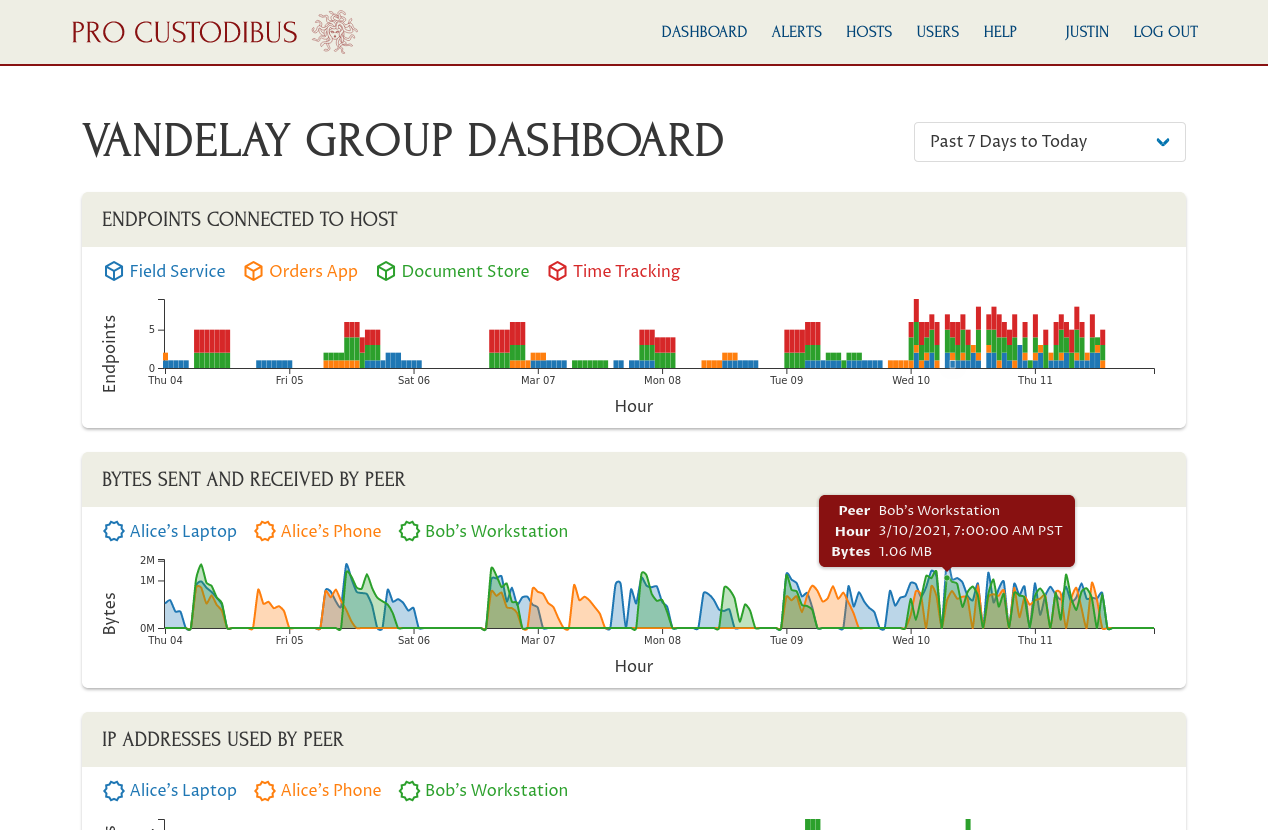 On top of the robust network security WireGuard provides as FOSS (Free and Open-Source Software), Pro Custodibus offers a SaaS (Software-as-a-Service) to make WireGuard simple to deploy for businesses large and small. Pro Custodibus enables:
Simple provisioning of users and devices
Real-time network usage display
Comprehensive audit logging
Alerting for suspicious activity
Continuous deployment of configuration updates
And more…
Protect Your Critical Services
With WireGuard's best-in-class network security and Pro Custodibus's best-in-class management GUI (Graphical User Interface), you can be confident your critical internal services are safe from external attacks or unauthorized access.